Somewhere, lost in the clouded annals of history, lies a place that few have seen —a mysterious place, called the Unknown— where long forgotten stories are revealed to those who travel through the wood

Chapter 1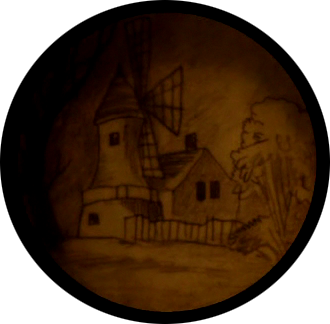 Preface
Over the Garden Wall holds a very special place in my heart. I could go on for hours and hours about how much I love it: the characters, the worldbuilding, the story... I particularly adore how it embraces the influences of classic themes and aesthetics while giving them a twist that creates a world of its own. This world, paired with the brilliant story, becomes a timeless piece of media that is periodically revisited by fans no matter how many years ago the show was originally aired. Having had an interest in cartoons and the Internet ever since I was little, online fandom spaces and subtitle providers of dubious procedence were a key part of my childhood. It is then only natural that I feel the need to immortalise my love for this show in the digital realm, perhaps as a love lock of sorts, to the show's timelessness.
Chapter 2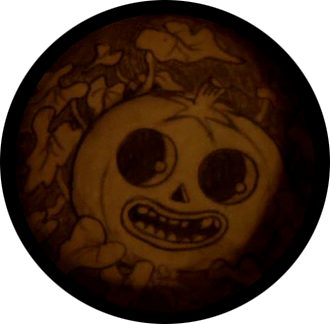 The Journey Begins
Over the Garden Wall is an animated miniseries created by Patrick McHale for Cartoon Network. It was released in 2014 and served as the channel's first limited series. The show revolves around the journey of Wirt and Greg, two half-brothers who travel through various extraordinary places in an ominous forest as they find their way home. Its pilot, Tome of the Unknown: Harvest Melody, was originally pitched by McHale in 2011 and aired in 2013, though the concept of the show dates back to 2004.
The cast features the voices of Elijah Wood and Collin Dean as Wirt and Greg respectively. Other members of the cast include Melanie Lynksey (Beatrice), Christopher Lloyd (the Woodsman) and Samuel Ramey (the Beast), among others.
Chapter 3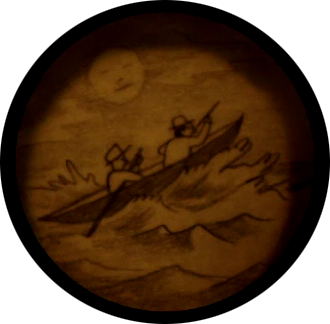 Come Wayward Souls
Our protagonists are the half-brothers Wirt and Greg, whose journey in the Unknown is the main focus of the story. At the beginning of the show, Wirt is presented as a self-perceived social outcast, whereas Greg is a kid booming with joy and optimism. Wirt is not particularly thrilled to be lost with his half-brother, who he sees as a burden, making place for an entertaining dynamic with their constant bickering. As the pair goes deeper into the Unknown, however, the viewers' understanding of their relationship deepens as we catch glimpses of more complex aspects of their relationship: Wirt is bitter about his mother's remarriage, while Greg doesn't want to let his big brother down, perhaps because of how Wirt often tends to dismiss him as an annoyance. This last point ultimately brings Greg to agree to the Beast's trials after Wirt's pessimistic nature pushes him to lose any last hope of going home. By the end of the brothers' journey, though, the latter finally has the courage to deal with his mixed feelings about Greg, accepting his duty as an older brother and even becoming fond of him.